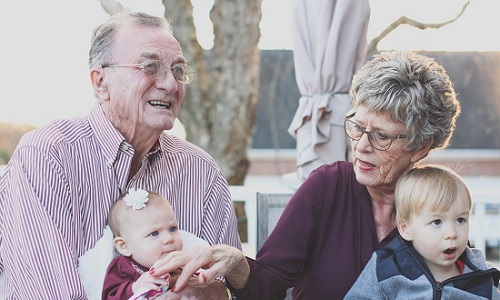 The time may come when your elderly parents will no longer be able to manage their personal finances but it may be challenging for them to ask for help, even from the closest relatives. Only having a sensitive approach to this topic, you may be able to make the transition process smoother and help your parents understand that you want to help them stay comfortable and avoid financial problems. According to the recent survey of the Center for Retirement Research at Boston College, aging people who start having cognitive decline often don't even realize that they are unable to manage their personal finances anymore. So, let's get some insight into this topic and help you decide when it's the right time to help your elderly parents with their finances.
Don't Wait Too Long to Start the Talk
It's better to start thinking about your future or the future of your aging parents before the real problems start happening. Of course, you will always be a child for your parents and they may still think they are perfectly fine and can cope with everything on their own. However, situations may be different in life when people lose their memory or develop dementia and can't take control of anything. And if you don't know the financial info or their passwords, you won't be able to help and a lot of money can be lost.
How to Start a Conversation
We know how hard it can be to start this conversation and often young people don't know how to find the right words. Yes, it is uncomfortable and it may be even more uncomfortable to your loved ones accept the fact that they can lose control of their life or responsibilities. If you've noticed that your parent has told you the phone broke down or has suddenly moved the money from one bank account to another it's time to start the conversation. The reality may be that he or she has just forgotten to pay the phone bill or their mental health is starting to decline.
If your aging parent has got into some financial problems and didn't want to tell you about them, you may help them out by using cash advance online. This lending option is suitable for any purpose and the money can be given urgently until the next paycheck. When you start the conversation, you may take a current newspaper with an article about eldercare issues and emphasize the most important sentences. Hand this article to your elder parent and ask about their own opinion and what they think about this topic. Try to ask more questions instead of focusing on your thoughts and ideas. Listen to your parents and their answers will tell you more.
How to Know When It Is Time
It's great if you've managed to have this talk with your aging parents in advance. This way you already know how to act and have a certain plan of actions to take when they start needing your help. Here are the signs for you to understand when it is the time to help with their finances:
Lots of unopened mail: did you know that piles of unopened mail can indicate that your parent hasn't paid the bills or has made unusual purchases which may lead to serious financial problems;
Neighbor concerns: Pay attention to the neighbors who may start worrying about your elderly parent and suggest there is something wrong with them. It may be a signal of various health and mental problems;
Unusual purchases: if your aging parents have started purchasing things they don't actually need or those that don't fit their lifestyle, you need to take control of the situation. For example, your mum may buy dozens of laundry detergent boxes that go unused;
Borrowing money: Have your parents always been financially-independent and self-sufficient but suddenly started borrowing money? There may be multiple reasons why people take loans. But sometimes it may go out of control and aging people may apply for several loans. It's okay to have several loans at once but you want to make sure their finances are stable and they don't make any unusual purchases they can't afford;
Changes in behavior: notice any signs that indicate the behavior changes of your aging parent. For instance, when a frugal person purchases an expensive car they don't really need, it's time to worry and take action.
Hopefully, these tips will help you understand when it is the right time to help your elderly parents with their finances and how it is better to start this topic.