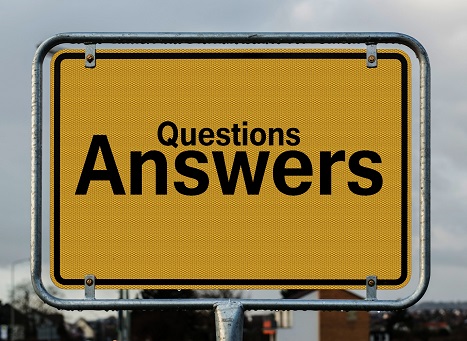 Every person may experience temporary financial difficulty when taking out a loan seems to be the best solution. Whether you are going to take out a short-term loan, a business loan, a mortgage, a small personal loan or a student loan, you need to think twice before you make the final decision.
You will have to be sure that you will be able to pay the debt off within a certain period of time. Consider these 5 questions and ask them yourself in order to find out if you are ready for this kind of commitment.
1. Do You Really Need to Make This Purchase?
Before you sign any agreement or documents, the very first thing to consider is whether you really need to make this purchase. Think about the nearest future and how this debt may affect your financial wellbeing.
There is a great variety of reasons why people take loans. Often there are things that are not that urgent and can wait until you save enough to purchase them with your own cash. If this is your case, it would be better to avoid any loans and finance these items a bit later using the money from your own pocket.
For instance, it may be more reasonable to buy a used car and save money for a few months until you have enough to purchase a new one. This will help you avoid paying more in interest rates and protect your credit history in case of late or missed payments. If the item you need to buy is really urgent and necessary for you at the moment, go ahead and apply for a suitable short-term loan.
2. How Much Money Do I Need Exactly?
You may shop around and compare loans from different lenders but they won't advise you about the best amount you need to take. Only you can think about the exact amount of money that you really need to take out in order to cover urgent expenses or fund an expensive purchase. If you need 500 dollars, there is no need to take thousands. Just apply for a 500 dollar loan and cover your needs.
The most widespread mistake here is when borrowers decide than more is better. If you take out more than you actually need, you may not be able to repay the debt in full and in time. Be realistic so that you don't end up taking another loan to pay the first one off. Borrow only the amount you actually need and know you will be able to repay.
3. What Is The Repayment Schedule?
Depending on the loan conditions, you may need to make weekly or monthly payments of the loan together with its interest. The borrower needs to have a steady source of income in order to take out a loan. Therefore, the majority of lenders ask to provide documents that prove the borrower is employed.
Sometimes you will even need to look for a side gig so that you have extra cash to repay the debt on time. Take some time to realize how you are going to pay the loan off so that it doesn't lead to more challenges and your credit score isn't affected.
4. What to Do If I Can't Repay the Debt?
This question worries many borrowers especially those who don't have a stable income source or are afraid to lose their job. Unless you are planning to take out a short-term loan or a payday loan to cover any unexpected expenses, think twice before you opt for a loan.
Are you sure you won't experience a cut in income in the future? Is your position steady enough to support you and help you repay the debt in time? Remember that any skipped or late payments will seriously damage your credit history.
5. What Are The Requirements?
If you urgently need extra funds to cover any expenses or pay the bills, don't hesitate to shop around and ask several lenders about their loan requirements. It may turn out that traditional banks may have stricter demands while alternative lenders may have more reasonable terms and conditions.
Compare the loan terms and interest rates until you find the most suitable lending solution. Ask any additional questions if you aren't sure about a certain loan. Stay away from unreliable lenders with hidden fees and charges and make sure you read the customers' feedback. It can tell you much more about the real work and reliability of particular lending service.
Of course, it is quite normal to worry about borrowing money. However, asking yourself these 5 questions will help to avoid unnecessary anxiety and future financial problems connected with the loan. Once you understand all the loan requirements and have a certain repayment plan, you can take out as much as you need to stay financially afloat.