How Fast Can I Withdraw Money from PayPal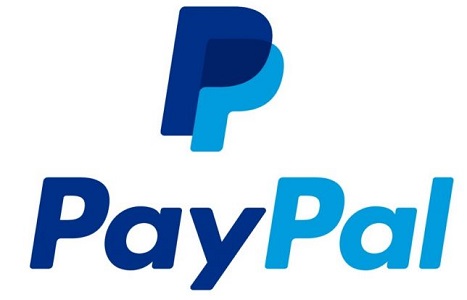 A lot of people are receiving or sending money with the help of PayPal account. It is very convenient to make such transactions and deposit the money fast. It usually takes up to several days to withdraw your money from PayPal account provided that you utilize a standard service. However, if you need the money urgently you may opt for PayPal Instant Transfer and pay a fee for that. Here are the best options for you to get the money from PayPal even if you need cash the same day.
Basics of PayPal Transfers
There are so many reasons to use PayPal for transferring money. Provided that you have your own PayPal account, you may receive money from people for your work or help. The PayPal-to- PayPal transfer takes just a couple minutes. Other people can transfer the money to you from their credit or debit card as well. So you have several options on how to accept money from people.
Also, you may deposit the money from your PayPal account directly to your bank account, to debit or credit card. Although bank account is usually linked with debit cards, there are still distinctions between such money transfers as the back-end process between them varies.
However, there are occasions when you desperately need some cash and can't wait a few days. In this case, an urgent cash loan can help significantly and help you stay financially afloat.
How Can I Withdraw Money?
We all need money to finance our lives, to pay the bills or to support our families. There are three basic ways to get the money from your PayPal account:
Receive a check;
Bank transfer;
PayPal Debit MasterCard.
It's quite easy to withdraw your money if you need to pay for something. On the other hand, if you don't have anything on your PayPal account now, you may turn to a short-term loan even if you have a bad credit score. So, if you want to request a check, you need to log into your account, proceed to the Transfer button and choose Request a check by mail. If you are a U.S. citizen, you will most likely receive a check within one or two weeks. Other citizens may need to wait up to 6 weeks to receive a check.
Visa and MasterCard Debit and Prepaid Cards
The last option is eligible for people who have PayPal Debit MasterCard. This is the fastest option to withdraw the money from your PayPal account if you urgently need the money. The cash will be received the same day within 30 minutes. Pay attention that each of the above-mentioned transactions will be previously reviewed and might be stopped or delayed in case of issues.

If you want to get money with your prepaid or MasterCard Debit card, you will have to pay a fee. More than that, if you use a non-domestic currency, extra currency conversion rates can be applied. The money can be immediately withdrawn at any ATM for those who have PayPal Debit MasterCard. You just need to choose Checking Account once you decide to get some cash from an ATM.

Also, any purchases can be made with the help of this MasterCard. Keep in mind that you can get up to $400 from an ATM on a daily basis. Moreover, you may need to pay extra fees for foreign payments and cash withdrawal so make sure you check this information before you decide to withdraw.

To sum up, there are several options to withdraw the money directly from your PayPal account. Some options will take a few days to process while others can help you get the necessary money the same day.

section>