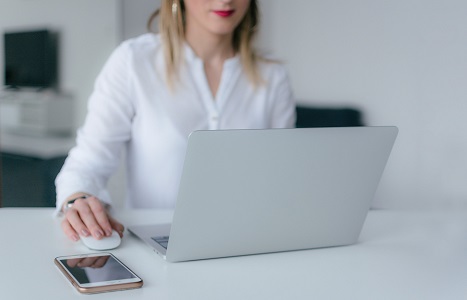 There is almost no person who hasn't taken out a loan for various purposes these days. We all live in a world that is unpredictable and unstable. Monetary problems happen all of a sudden, and not every citizen is prepared for them. What can you do in this situation? 
Many people turn to same day cash loans to fund their unexpected costs or cover urgent bills and other expenses. However, it is essential to know what information you need to provide in order to obtain that additional cash. Creditors often ask for sensitive data including your Social Security Number and here is why.
What Is an SSN?
The Social Security Number of every US citizen and resident is given by the US government to keep track and monitor the citizen's earnings and employment details. This nine-digit figure is typically used by various insurance companies and finance-related service providers. Moreover, this number determines the user's retirement benefits or income connected with disability.
Different creditors require sensitive data including the birth date, the full name, and the Social Security Number of the potential borrower before they decide to issue a short-term loan. Also, the information about the borrower's employment and their source of income is necessary to perform at least a soft credit check. Knowing such data won't affect your credit history but can give the lender important information concerning defaults or frauds.
Why Do Lenders Need My SSN?
Despite the fact that some US states prohibit payday loans or place restrictions on the number of interest rates the companies can charge, payday lending is still one of the most popular alternative ways of getting the necessary funds to cover the urgent expenses. If you've ever submitted a loan request you may have noticed that the majority of lending services ask for your SSN together with other private data and credit history information.
The main reason for that is that they need to define the borrower's creditworthiness. Once the SSN is submitted, the creditor will run a check through a separate service and verify the credit score of the person. They will also learn the information about the previous loans or the current loans that haven't been repaid yet. Without this data, creditors won't be able to issue monetary help.
Is It Safe to Tell My SSN?
Some consumers have certain doubts about whether it is safe to disclose your sensitive data and SSN to the lending services. Yes, it is safe and secure provided that you avoid scams and turn only to reputable and trusted creditors who have been around for many years. Search for the company feedback and make sure they use encrypted and secure connections.
Is there a way you can notice a scam? Yes, if the lender asks you to provide your login details through email or by phone, you see warning signs on your browser, or if you are required to pay a fee before submitting a loan request, you should stay away from such services. Remember that you should make everything possible to protect your personal details and sensitive information from fraudulent activity and scams.
What If I Don't Want to Tell My SSN?
Some consumers are so concerned about their privacy that they aren't willing to tell their sensitive details to anyone out there. In this case, they won't be able to apply for traditional or payday lending options as the creditors won't be able to perform a credit check or give out unsecured loans. You can:
Offer collateral. Another way to obtain the necessary funds is to provide your auto or home equity as collateral to back up the loan. Every lender demands something to prove your creditworthiness so that they know they will eventually get their money back. If you don't have collateral than just seek trustworthy lenders whom you can trust your SSN.
Side gigs. There are so many options for people who have temporary financial issues these days. You may sell used things, become a part-time driver, do online paid surveys, babysit, etc.
Local Organizations. Charities, nonprofit organizations and governmental companies also may serve as a solution to receive monetary help for vulnerable groups of society. Pay attention that not every person can qualify and it usually takes several weeks to process the paperwork.
All in all, the creditors and lending services often require Social Security Number from potential borrowers together with other sensitive details. Make sure you turn to a trusted lender and you won't have problems. Otherwise, you may opt for alternative ways of getting extra cash but they won't work as fast.