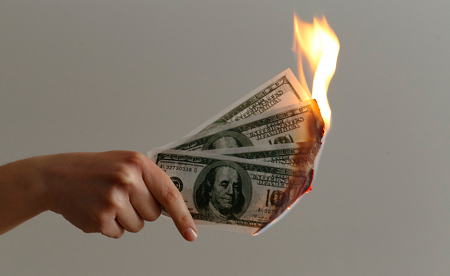 There are multiple lending options for people who need a helping hand to finance a big purchase, pay urgent bills or cover any other unexpected expenses. Small personal loans are very popular these days and are one of the best solutions for getting quick financial help. This type of lending generally has fewer requirements and comes in a more flexible form. However, there are certain reasons your personal loan might be rejected by potential lenders. Here is what you should keep in mind before you submit your applications.
Credit Requirement
One of the most significant factors lending institutions consider when borrowers apply for a loan is their credit score. Did you know that a 3-month payday loan can improve your credit score over time? The score is especially important for unsecured small personal loans.
Each lender or finance-related service provider may have their own requirements for a credit score, so it's better to check their minimum so that you know beforehand if you can qualify for their loan. Not all the lenders require an excellent score. If you don't know the requirements of a certain lender, ask them before you submit the application as having multiple inquiries is not always a good idea. Here is why.
Numerous Inquiries
You probably already know that prospective lenders will review your credit report in order to learn your payment history as well as credit history. If you apply for more than one loan at a time over a short time period, it may mean you are desperate to receive extra cash and you are likely to get rejected by other lending institutions. So, if you don't want to decrease your chances of getting approved for a loan, it pays to be patient and avoid parallel numerous credit inquiries.
Minimum Income
This is another factor that is often overlooked by potential borrowers. Make sure you look through the lender's website and find the information about the minimum income requirement as it may also become the reason for rejecting your loan request. Some lenders tend to analyze the average monthly income of the borrowers to see whether they will be able the pay the debt off.
At the same time, some payday loans online same day don't demand any additional documents and income papers. Thus, you should always check this information with the lender or bank. Your income is equally as important as your credit score. In other words, a borrower won't be able to repay the debt if they can't afford it.
Your Employment
The majority of traditional lending institutions and local banks are willing to deal only with borrowers who have a steady full-time job in a reputable company. At the same time, some lenders and finance-related service providers also accept various sources of income, such as child support payments or freelance work. So, it's important that you know your financial situation and choose places where your income source would be suitable for loan approval.
Self-employed borrowers and freelances will need to submit additional documents such as ITRs, profit and loss account and other papers in order to get approved. Also, interest rates may differ depending on your salary or the company you work for. Usually, traditional banks are the ones that don't want to give out loans for applicants with unstable employment history.
Having Collateral
This factor is essential for applicants who are willing to get a personal loan from a bank or credit union. These traditional lending institutions often require borrowers to have collateral which can be used to secure the loan. It can be your car or property that the lender will have the right to take from you in case of default. Although it's riskier for the borrower to get a secured personal loan, it can come with lower interest rates and better loan conditions. Applying for a payday loan doesn't require any collateral as this type of loan is unsecured.
Verify and Check Your Details
Once again, make sure you double-check and verify your personal and banking details before you submit your loan request. Missing certain details, entering wrong information or making errors in the application can lead to rejection. The lender should be able to verify your information in order to offer you a loan. Similarly, pay attention to the details in your credit report and ask to correct any issues you've found as it can also result in rejection of your loan application.
Your Age
Small personal loans are given to people between 21 and 60 years of age. So, if the applicant is too old or too young the lender may reject their loan request.
Pay attention to these factors and follow these tips to get approved for a loan and solve your temporary financial issues.
Does a Credit Score Impact Your Loan's Eligibility?
Actually, it is not so important in case of getting unsecured loans. 3-month payday loans bad credit is principally possible. But there is something you need to take into consideration – the interest rate. With a bad credit score, it will cost you more in fees and interest rate. However, if you are able to pay it off earlier, it will positively reflect your credit score. Hence, when you decide on taking out another loan, you will have a better credit score.
3-month payday loans always come with much higher interest rates which are dictated by their short payments periods. On the contrary, the conventional payday loans have lower interest rates and you can pay in small regular monthly payments.