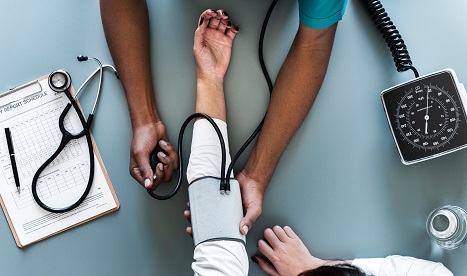 Do you have health insurance? If not, things can be more complicated in case of emergency. It's up to you to decide whether you need to purchase one, but remember that in the USA healthcare isn't as affordable as in other countries. It usually costs a lot to visit a doctor if you are unemployed and uninsured.
So, if you are prepared for the consequences of not having insurance and money, here are the best ways to pay urgent medical bills and go to the doctor.
Set Up a Savings Account
Medical procedures and healthcare can cost quite a lot of money no matter if it's planned or urgent. It's much easier to deal with any health issues when you have health insurance or at least a steady source of income. If not, you take full responsibility for the consequences of your decisions and will need to pay one hundred percent of the bills. In case you can't afford good health insurance, you need to be proactive and find alternative ways to protect yourself in case of an emergency.
For instance, you need to set up a savings account for your medical expenses and set a certain sum aside on a monthly basis. If you save a minimum $100 per month, you will protect yourself from debt in case of a medical emergency. However, only declaring bankruptcy can save the situation in case of serious illness. Also, get ready to pay extra fines according to the Affordable Care Act.
Withdraw Money from your PayPal Account
More and more people are using PayPal for transferring money. It may be another option for you to get the necessary funds to pay your medical bills. If you have your own account, you can receive finances for your work or other services from other people or financial help from your relatives. Here are the best ways to withdraw money from PayPal. Maybe you've already received the money and still haven't withdrawn the money from your PayPal account? It's time to use it to your advantage and avoid debt.
Ask for a Discount or Pay Beforehand
People who don't have health insurance may be charged a lower price at many hospitals. If you decide to pay beforehand, you can be given a discount for the doctor's services. For instance, many medical procedures and tests can be prepaid if you know you will need to have them in the nearest future. Also, prepaying for a baby delivery is a common thing for people who want reduced prices for these services. Of course, it won't help you in case of emergency but this tip can save you a lot of cash for your medical bills.
Take Out a Small Personal Loan Online
What if you don't have money on your PayPal account and haven't saved any money yet? There are other alternative ways to cover your medical bills or your visit to the doctor. Many online lending institutions are ready to offer small short-term loans without bank account. It's a great way to get the necessary cash fast and improve your temporary financial issues. Such loans may be given even to people with no steady income source provided that they are over 18 years old and citizens of the USA.
Save Money on Prescription
Do you know about this useful hack on how to save money on medications? Every doctor and every hospital has plenty of free samples of various medications including those that need a prescription. So, if you explain that you are experiencing a temporary financial difficulty and aren't eligible for a short-term personal loan, you may ask to give you some of those free samples.
If you have little money, you may also ask to prescribe you more generic medications that typically cost less. It's worth shopping around for the best price from the pharmacies. They sometimes offer a prescription assistance program that helps patients without insurance to purchase medications for the price they can pay.
Consider Getting Health Insurance
The last but not least tip for you is to consider buying insurance in the long term. The least expensive option is high deductible insurance which comes together with a savings account and will be able to save your life in case of emergency. Consider buying health insurance if you are responsible for your future. Everything may happen in life but being insured will prevent you from turning your minor health issues into serious health problems that may lead you to more debt.